A friend recently shared a quote with me: Everything happens twice — first in the mind and then in real life. With art, it happens in my mind, on paper as words, on paper as sketches, on moodboard references, on mockups, and finally in reality. This post is about the process, about the story behind The Sam Willows' Funhouse — from mind to reality.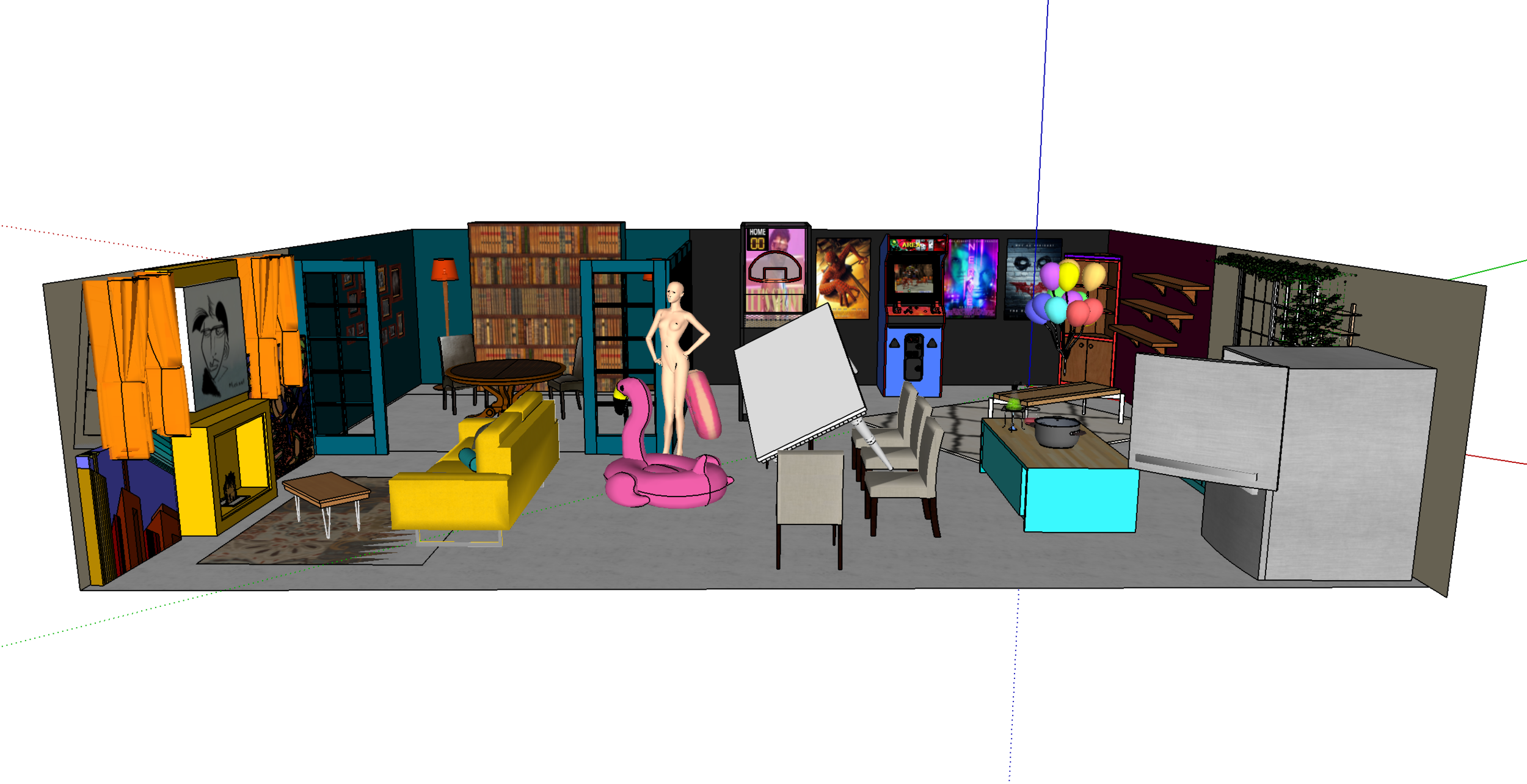 It was two and a half weeks before production when I received a phone call from Jon Chua, in typical fashion (hah!!) — cut to the chase, and he tells me straight up the limitations we are facing. "We are shooting our newest single's MV and we wanna ask if you would like to be the Art Director for this! But we have no time."
I remember taking the weekend to really consider taking this project on, because once I am all in, I am all in. Turns out (as usual) all it took was Relle to tell me "Yang, we get to create a world!!" and the next two weeks were on triple fast forward speed.
Mentally, I laid out the cards: I have less than three weeks for conceptualising, sourcing, transporting, building.
So it begins, (always!) with a story — pen to paper, words formed the world. Shared here from the actual "Funhouse Manual".
What story does this house carry? Who are the people living in this house? If you could create any house, what kind of house would it be? I experimented with sketches of circular rooms, wonky door shapes, adding a little twist to the everyday.
Once the story of the house was formed, each room's identity flowed easily. Sandra's Games Room was heavily influenced by Black Mirror's San Junipero (because that episode was particularly haunting, and I love the 80s that is all bye!)
Creating the identity of each room came with a specific font, and a playlist. What songs would be played in a room like this? The Spotify playlist still lives btw!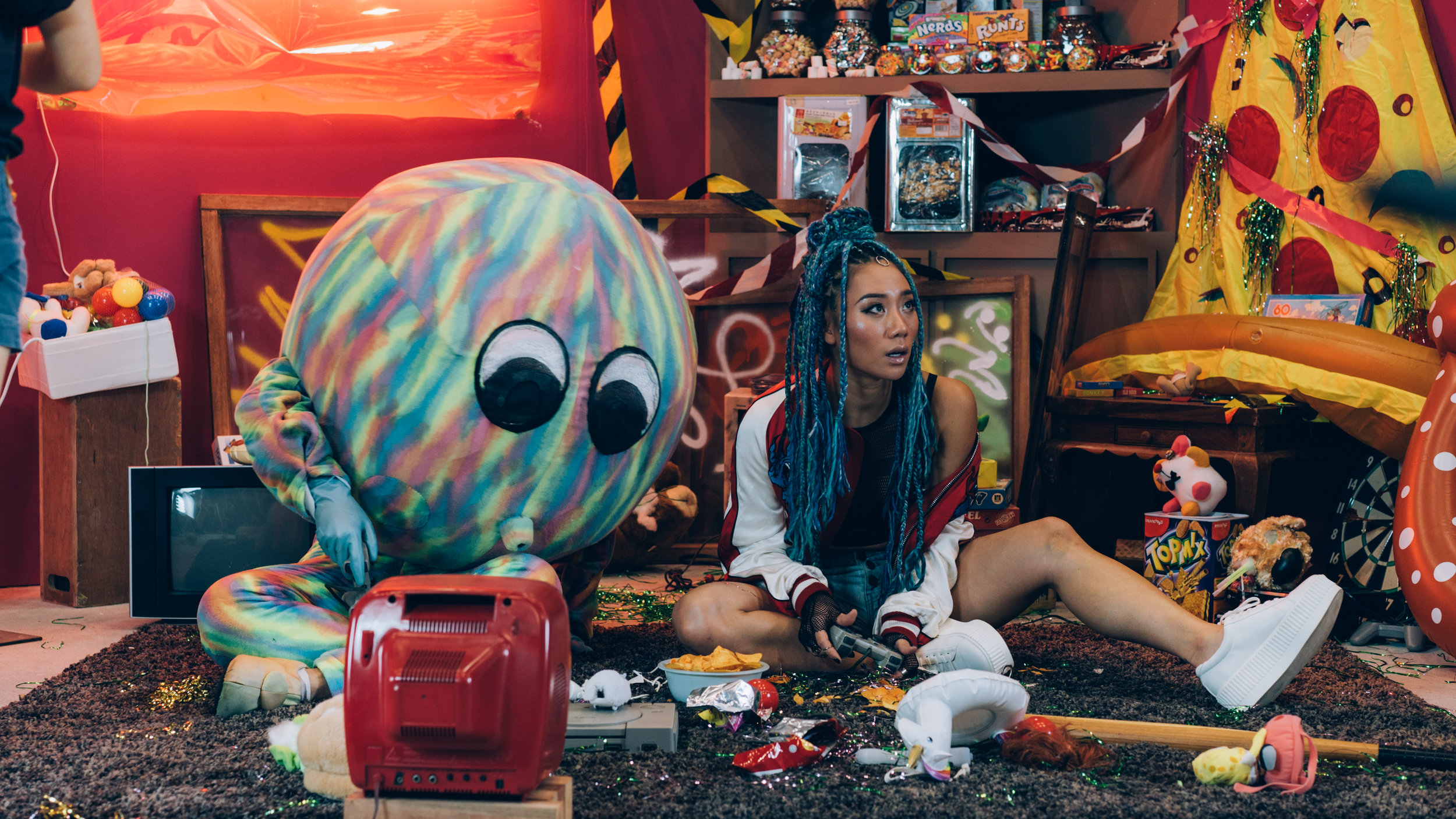 Each room was to have a dominant colour, with accents of the other rooms, making sure the house came together visually.
Narelle's living room features a yellow fireplace simply because having fireplaces in Singapore doesn't make sense (and don't we all want a fireplace?!). Again, why have a conventional fireplace when the idea of it is absurd to begin with. Let's wash it with one colour!
2. Narelle's Room
The Dining Scene is a timed explosion of colours. This is where the magic happens, the kind of magic that only when four friends come together can make.
To create a freeze frame, a moment in time, everything on the table was glued down. From the candles to the plates and utensils, to every leaf in the salad bowl. VFX came later in post-production to add the extra texture and elements you finally see in the video.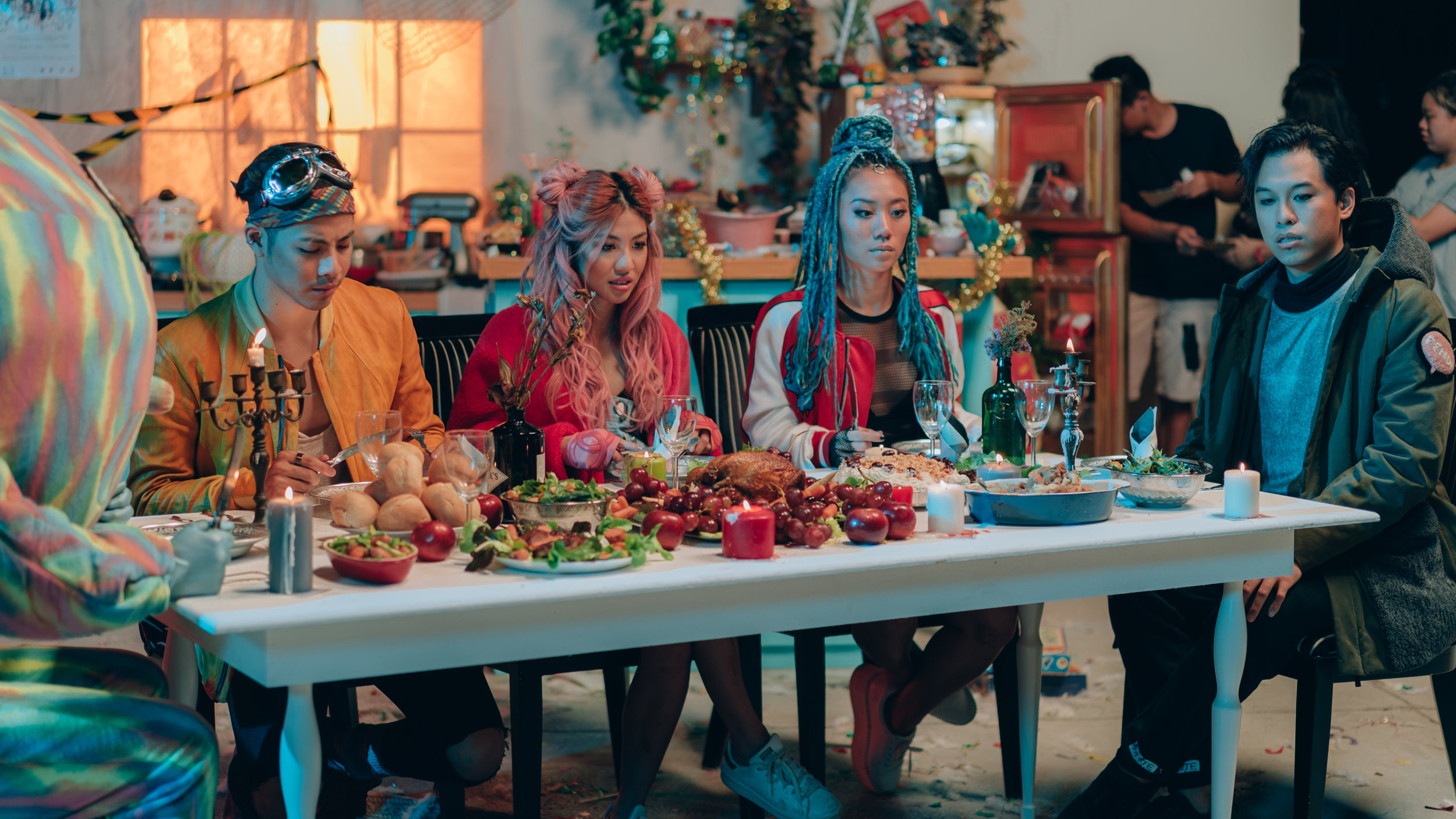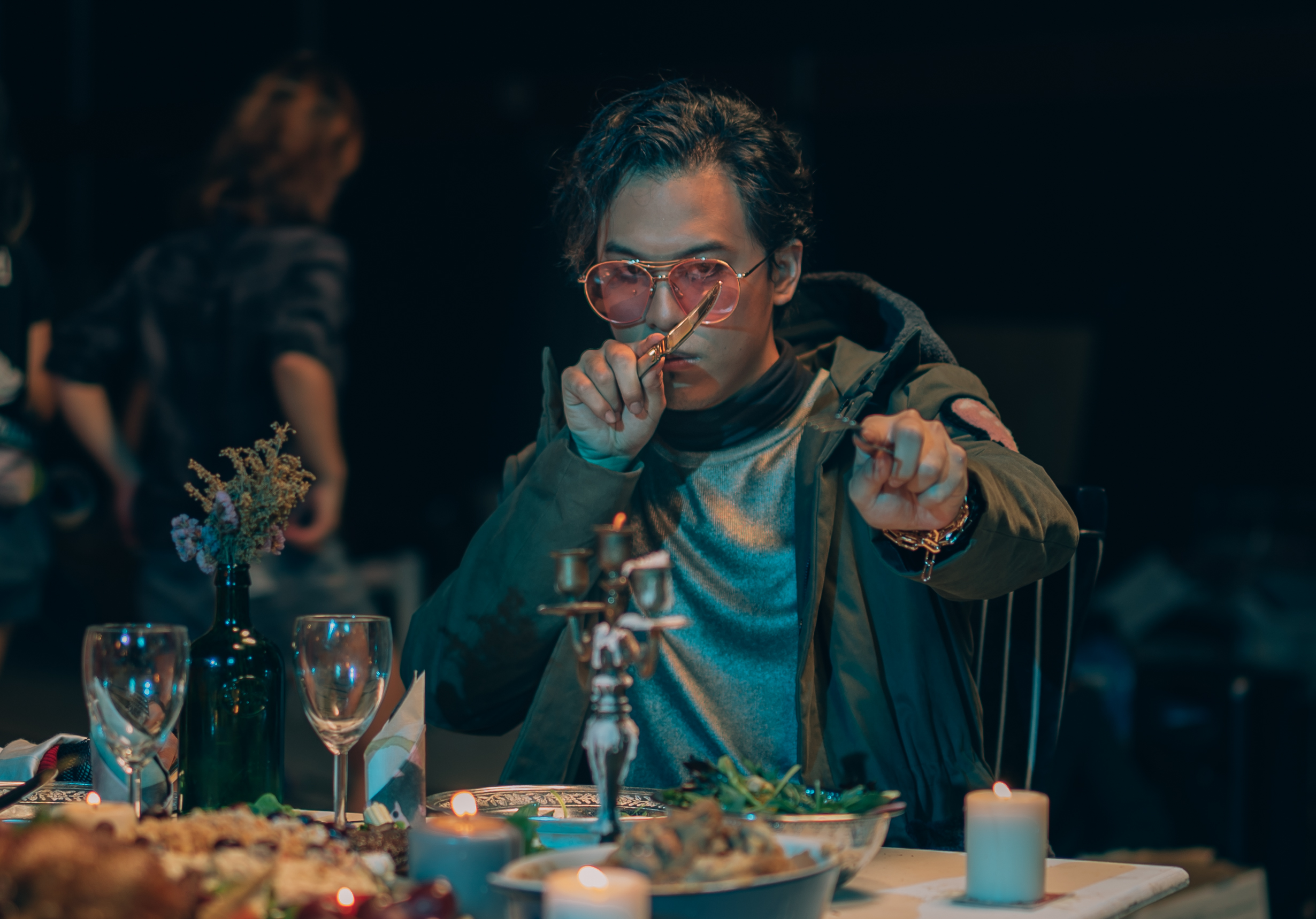 Three things I learnt:
- The devil's in the detail.
- Be specific.
- Never underestimate the power of momentum.
Thank you Sandra, Ben, Jon and Relle -- for all your trust, all the support (whenever I needed help, they OFFERED, that's the kind of people they are!), I never once felt I was doing this alone.
To my beautifully overqualified (I had a director and a cinematographer on board) Art Team, this set would be EMPTY without you guys. The sense of ownership they had is invaluable, they each took a room's concept and ran along with it, creating and adding even more. This is what collaboration and trust is -- magic!!! Also another key thing to have on set: laughter -- lots and lots of laughter, the best kind where your sides hurt.
If you have read up to this point, and have loved or hated the art, thank you. Like Tinker Hatfield says (in episode 2 of Netflix's Abstract), "if nobody loves or hates your work, you haven't really done much."
Behind-the-scene images from @jeremykieran and @timmgoh (and some scrappy cracked iPhone pictures from yours truly!!).